Hey gals,
Just thought we could have a few intro posts to get to know eachother! Maybe post a pic, say something good about your city, and if you have a vintage-esque photo of yourself let us all have a perve ;)

Well to kick things off...I'm Mara, I'm from Perth but I now live in Adelaide. I like mostly hardcore/punk music, but I listen to heaps of rockabilly/jazz/indie also. I do swing dancing once a week and I like vintage furniture, bric-a-brac, hair, clothing and accessories, mostly from the 40s and 50s. I also like tattoos, and I'm studying teaching and sociology at uni!

There's an amazing shop here in A-town called Polkadot, they have beautiful repro and vintage dresses, but it's all heaps pricey which sucks for a poor student like me. There are also some great antique shops that are definitely worth a look, and the Portside markets have amazing vintage - I just bought this hat for $10!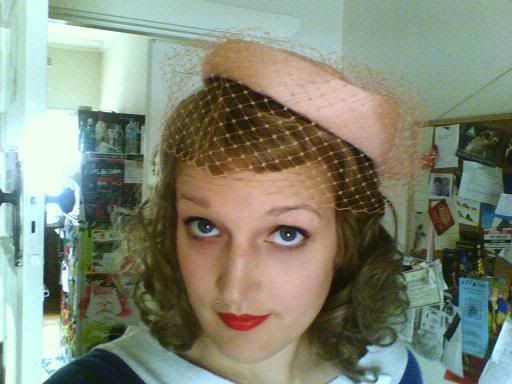 It's gonna be a pleasure to meet you all, I'm sure!!

x Mara